Looks, 06.05.2013, 51 commentaires

Pictures by Elise Dantec
Dress : Vintage (Etsy) / Belt : Vintage (Etsy) / Boots : Barbara Bui / Hat : American Apparel with Tand3m headband
Bizarrement, malgré le fait que Thomas fasse partie intégrante de ma vie, nous n'avons que très peu de photos ensemble, hormis celles d'Adeline, et quelques photos volées en soirées. C'est peut-être justement qu'il appartient tellement à ma sphère privée, que l'idée de le présenter sur le blog se heurte à une certaine pudeur, ma vie amoureuse étant mon jardin secret…Mais, cet après-midi là, alors que je me baladait avec lui avant ma séance photo, je lui ai proposé de me rejoindre, et c'est seulement dans la "mise en scène" (même légère) que j'arrive à montrer ici cette importante partie de ma vie. Je n'ai aucun problème à m'afficher en photo sous toutes les coutures, mais parler de ma vie privée, je me bloque, je n'y arrive pas..Quand je regarde ces photos je réalise à quel point l'image renvoyée peut-être faussée, le Thomas sur ces photos n'est pas celui que je connais, mais tout est une histoire de personnage, c'est la seule façon qu'ont les timides (comme lui, comme moi avant !) d'apprendre à accepter leur image…Mais bon, je ne comprends toujours pas pourquoi il prend toujours l'air énervé sur les photos !! :D
Sinon, sur une note plus futile, je trouve mignon que Thomas continue à porter le chapeau que je lui ai donné quand nous nous sommes rencontrés, un an après il est devenu ultra pourri !! Et il me pique mes Mih Jeans, mais je trouve ça sexy.
I recently realized that, despite the fact that Thomas is such an important part of my life, we only have very few pictures together, expect the ones that Adeline took, and a couple of party pictures. Maybe it's because he belongs to my private life, and the idea of exposing our relationship on the blog faces my modesty, I always tought that my love life had to remain a secret garden…But, on this particular afternoon, while I was having lunch with him, I asked him to join me on my photoshoot, and it's only when the pictures are staged (even lightly) that I can show this part of my life. I have no problem showing my body on the blog, but I really can't talk honestly about my private life, it makes me so uncomfortable..When I look at this photoshoot, I realize how pictures can send a wrong impression, the Thomas on the pictures is not the one I know, but it's all about creating a character, it's the only way that shy people (like him ) can cope with themselves…But I really can't understand why he always make a angry face on the pictures ! :D
On a more shallow matter, I find it cute that he still wears the wide brim hat that I gave him when we met, one year after it's in a very shabby condition ! And he always steals my Mih Jeans, but I find it sexy !

Comme Inspiration du jour, voici mes couples rock préférés ! For the Inspiration of the day, here are my favourite rock couples !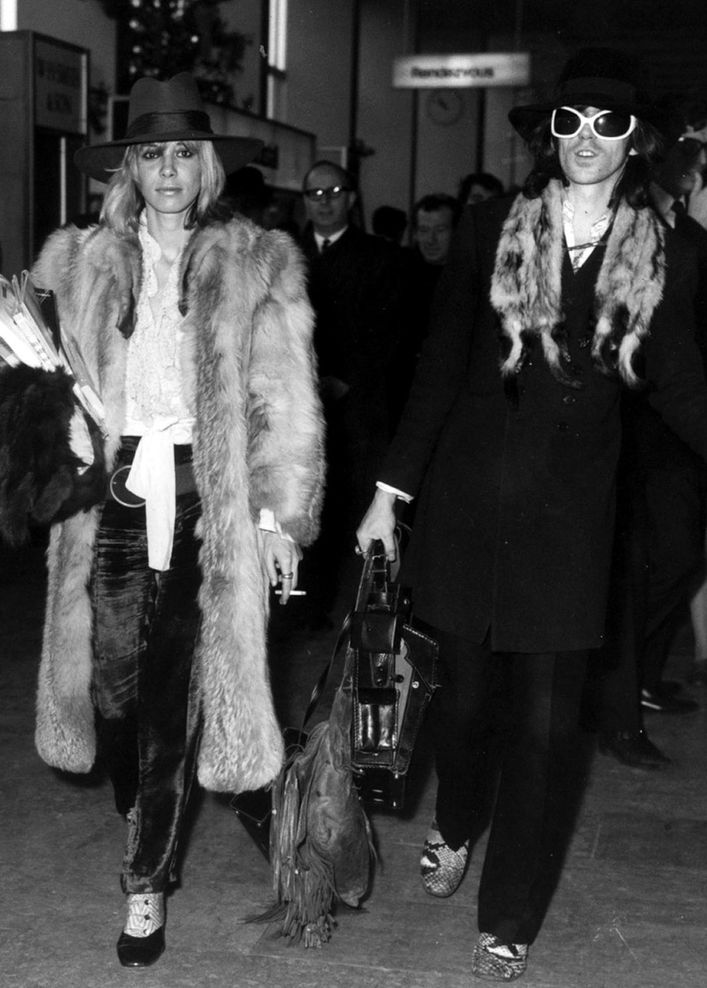 Anita et Brian, Anita et Keith (remarquez l'habile transition ! :D )
Brian et Suki (Bon ok, juste pour les sapes !)
Pas exactement rock, mais : Uschi Obermaier et Rainer Langhans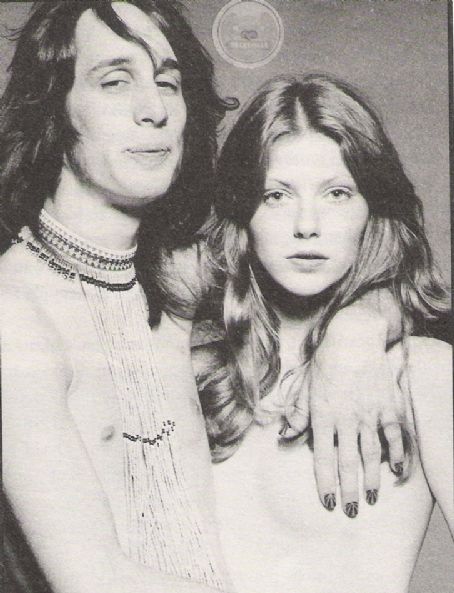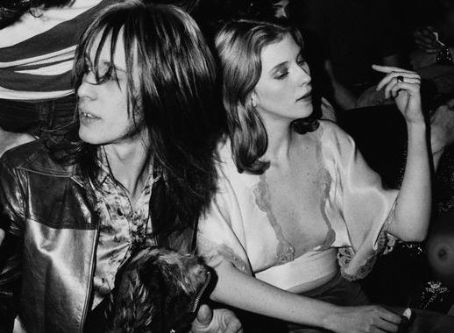 Bebe & Todd
Mick & Marianne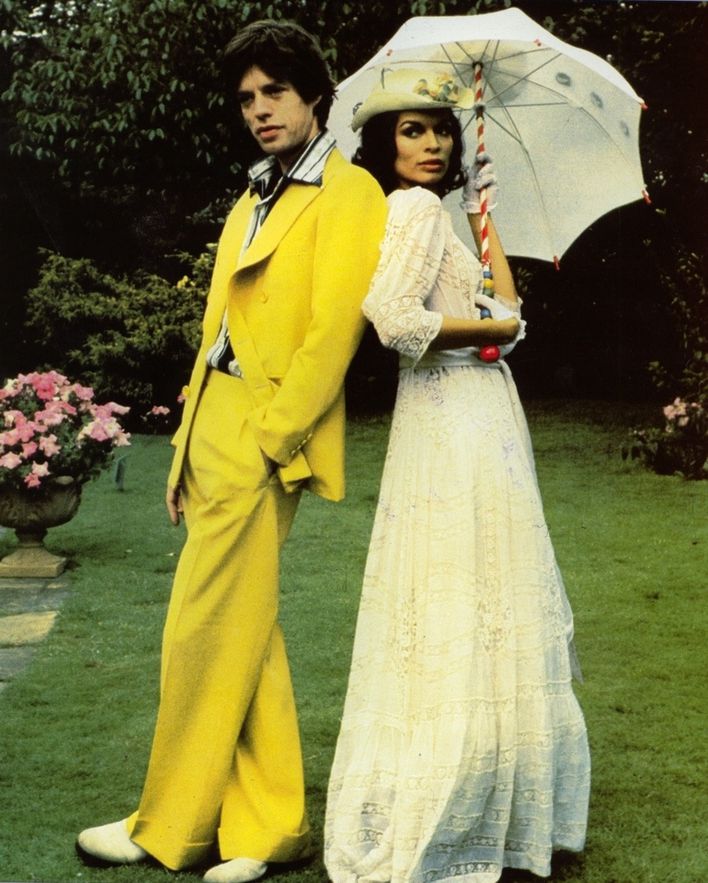 Mick & Bianca
Charlotte Martin & Eric Clapton
Marc Bolan & June Child
David & Angela Bowie
George & Pattie
Ringo & Maureen
Jim Morrison & Pamela Courson
Keith Moon & Anette Walter-Lax
Dans la même catégorie :